Antherius is a composer, multi-instrumental performer, engineer, and producer – with quite a few original tunes in his head and the unique ability to personally execute all necessary steps to create finished musical recordings.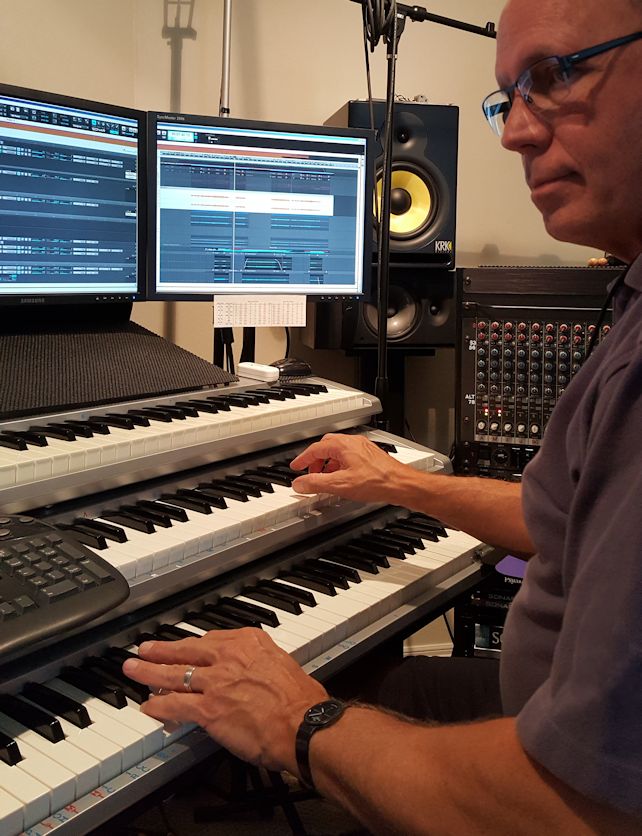 He started playing the keyboards while in grade school during the vibrant 1960s. The love of popular music and a radiotelephone license steered him to weekend DJ stints at FM radio stations in the late 1970s while studying electrical engineering at Texas A&M and business at the University of Houston.

The introduction of MIDI in 1984 ignited his interests into electronic music sequencing, production, and composition; however, in the 1990s his musical endeavors abated to the challenges of raising a family and his professional career in industrial control systems. In the early 2000's newer technologies including Multi-timbral tone generators, powerful PCs, DSP technology, along with sophisticated sequencing and mastering software finally complimented his creative skill set – which quickly reignited his musical production ambitions. The "Antherius Project" began in 2004.

Antherius' work is influenced by the Moody Blues, Tangerine Dream, ELO, Enya, Chris Spheeris, and shaped by many others. His musical compositions are predominately modern in style with arrangements that blend rock beats, symphonic accompaniment, and ambient textures to a unique genre Antherius calls 'Progressive New Age.'

His debut album '2006-01' received impressive reviews for an initial work, with several tracks enjoying spins in the NAR markets. The track 'T.O.U. (Thinking of You)' made the National FMQB (AC) chart for two months in late 2006. Antherius' second album '2008-03' was released on March 25, 2008, and the first single 'Centrifuge' landed on the National FMQB (AC) chart in it's first week of impacting commercial radio, rose into the TOP-40 after just three weeks, and at eleven weeks, was spinning around 800 times weekly in the TOP-15 at position #12. In 2010, Antherius experimented with covering music from other composers, and on January 4, 2011 released "Classical Gas" -- a modern remake of Mason Williams' classic instrumental hit from 1968. In the years that followed, Antherius worked on refining his mixing/mastering skills while developing songs for a Christmas Album as well as other "single" cover songs (other artists). His third album "Distant Christmas" was released on October 24, 2017. Other covers released in 2017 included "Music to Watch Girls By" and "Midnight Cowboy."


---